---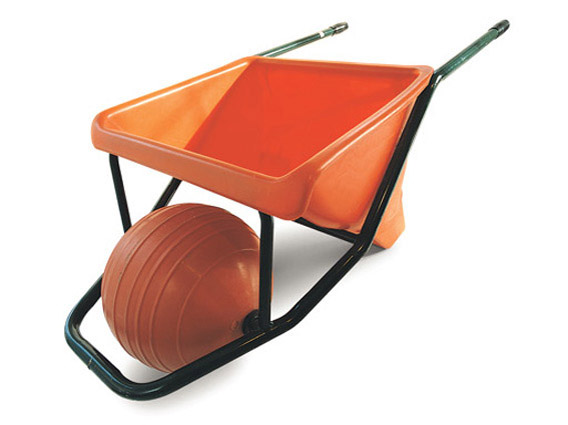 ---
Ballbarrow
The wheelbarrow hadn't changed for 2,000 years, but James Dyson designed a smooth-edged plastic bin that unlike its metal predecessor didn't rust or stick to fresh concrete. He also gave it stabilizer feet with size twelve work boots rather than the unpractical stilettos that a conventional wheelbarrow wore.
And, of course, he replaced the wheel with a load-spreading red ball. Its large red pneumatic ball gave it stability and stopped it sinking into soft ground.
Never one for fancy names, James called it Ballbarrow.
Related articles
---
---
---